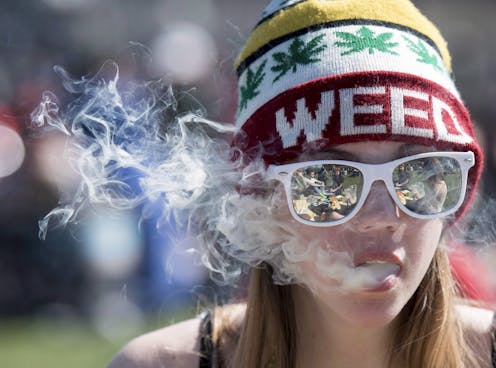 Cannabis Almost as Addictive as Opioids Among Teens, Study Finds
Teenagers' addiction rates for cannabis are about the same as for prescription opioids, according to a new study of drugs and youth.

A year after first trying cannabis, almost 10.7% of adolescents age 12 to 17 met the criteria of addiction. Those in the same age group who tried prescription opioids had a similar addiction rate of 11.2%, according to the study, published in JAMA Pediatrics.

The findings contradict widely-held perceptions that cannabis isn't particularly addictive and may attract attention amid a broad U.S. push to liberalize its use. The rates of addiction were significant, especially since teenagers' brains are still developing, according to Nora Volkow, an author of the study and the current director of the U.S.'s National Institute on Drug Abuse. 
The findings underscore how important it is for doctors to ask teenage patients about recreational drug use, something that isn't always emphasized at younger ages, the researchers said.