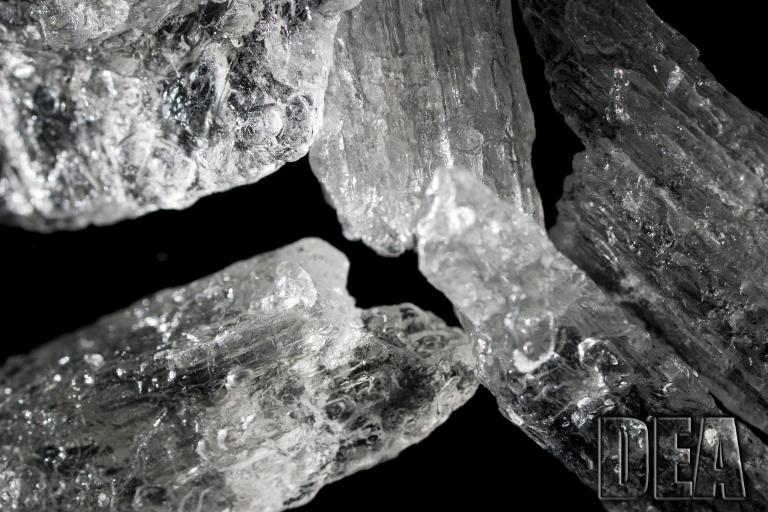 METH ARRESTS AND TRAFFICKING IN MONTANA
Opioid abuse has gotten a lot of the headlines in recent years but in Montana, methamphetamine has become the drug that law enforcement officials deal with frequently.
MISSOULA - July 10, 2019
James William Quen, 49, of Coram, was sentenced to 12 years in prison and to five years of supervised release on Tuesday, according to U.S. Attorney Kurt Alme.

Quen pleaded guilty in March to possession with intent to distribute meth after law enforcement found five pounds of the drug in his vehicle.
BOZEMAN - July 1, 2019
A Livingston woman is accused of meth possession and leaving her 3-year-old son alone in her truck while she was in a Bozeman motel room for at least 1 ½ hours on Sunday.
According to court documents, Bozeman police arrested 30-year-old Kimberly Sherrell around 5:30 a.m. Sunday after a welfare check was requested for a child under the age of 5 who had been left in a truck for at least 90 minutes.
BOZEMAN - May 31, 2019
Two men from out of state who claimed to be visiting a friend in Bozeman are facing multiple felony charges after police found them in possession of more than a pound of methamphetamine, a large amount of cash, and a loaded handgun on Friday.
BOZEMAN - BOZEMAN - May 20, 2019
A Bozeman woman was arrested on Sunday after police allegedly found methamphetamine, heroin, and prescription narcotics in her vehicle while she was driving with her 13-year-old son.
BOZEMAN - May 8, 2019
A Bozeman man appeared in court Wednesday after investigators say he punched an officer, then tested positive for being high on meth earlier this week.
29-year-old Joseph Nezperce was charged with assaulting a peace officer after Bozeman City Police saw him walking near Wal-Mart on Monday.
BELGRADE - May 7, 2019
Bail was set at $150,000 Wednesday for a Butte man arrested with nearly a pound of meth in his backpack after leading law enforcement on a high-speed chase from Belgrade to Bozeman.
Robert David Barclay, 42, was arrested Tuesday morning and faces a felony charge of criminal possession of drugs with intent to distribute. Barclay appeared via video in Gallatin County Justice Court on Wednesday before Judge Rick West.
BOZEMAN - April 27, 2019
A Belgrade man was arrested after attempting to rob a Bozeman casino and threatening casino staff with an explosive device. 
After Jabob Burritt's arrest, officers searching his vehicle found a spoon with a white substance
under the driver's seat.  The substance field tested for methamphetamine.
BILLINGS - December 21, 2018
A Bozeman man convicted of trafficking meth from Colorado to Montana was sentenced Wednesday to three years in federal prison and five years of probation.
Michael Arnold Delack, 49, pleaded guilty at an earlier hearing to felony possession with intent to distribute meth. U.S. District Judge Susan Waters sentenced Delack in Billings.
Delack admitted he bought 4 ounces of meth for $2,000 in Denver.
BUTTE - November 3, 2018
"We see a lot of crime associated with methamphetamine, both possession, and usage of methamphetamine, but we also have all the spinoff crimes that are property related or financial related that people use to finance their habits for methamphetamine and now we have the influx of opiates as well."
-Sheriff Ed Lester, Butte-Silver Bow Law Enforcement.
BOZEMAN - June 19, 2018
Woman accused of running clandestine meth lab after chemicals found in vehicle.
ST. IGNATIUS - June 9, 2018
Officials say buses for a northwestern Montana school district have tested positive for methamphetamine and will be cleaned for the safety of the students.
BOZEMAN/BUTTE - May 30, 2018 
A Twin Bridges man admitted to distributing large amounts of meth in southwest Montana.
BOZEMAN - April 30, 2018
Three people face felony charges after police allegedly found them in possession of methamphetamine and other drugs at a Motel 6 in Bozeman.
BILLINGS - April 30, 2018

Police say a 75 percent spike in violent crime in Billings since 2010 has been driven largely by the rising popularity of methamphetamines.
MISSOULA- April 15, 2018
Day care worker YMCA Learning Center  built 'drug den' inside cabinet to smoke meth.
A Livingston woman is accused of meth possession and leaving her 3-year-old son alone in her truck while she was in a Bozeman motel room for at least 1 ½ hours on Sunday.