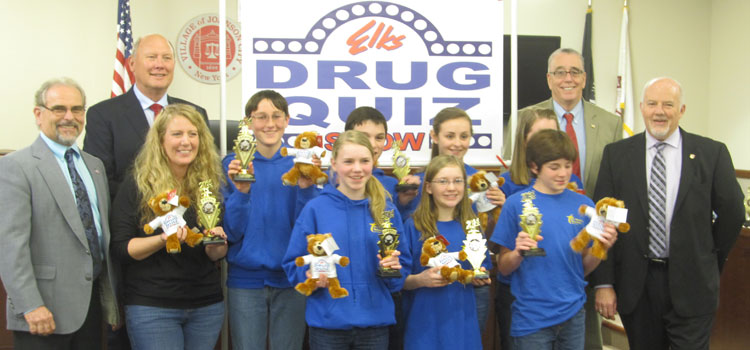 Welcome To The Drug Quiz Show!

If you're new to the Elks Drug Quiz Show welcome!
We invite you to learn more about our program by browsing the site. Should you have questions or need additional information, don't hesitate to contact us. 
If you are an organization adviser, please take a moment to register. Once we have verified your information, you'll receive an email letting you know you've been approved to enter your special section of the site.